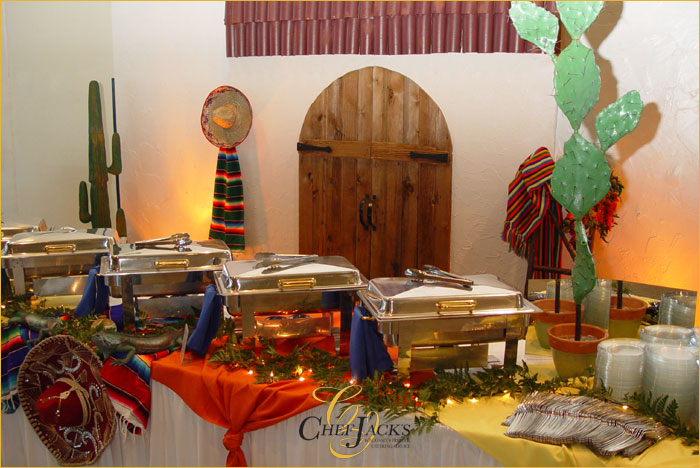 Ok so Ive been on a little stay cation!! But I'm back with a vengance~
So here's another great idea for the Mexi lover in all of us Phoenicians!
THE FAJITA BAR!!
So this requires lots of bright color linens and a strong tolerence for the spicy!
With 2 6ft tables, all the fajita staples including chicken, beef, onions, peppers, even squash, definately cheese, and a very talented chef - you too can have a fiesta to wow your guests!!
Here are some suggestions to decorate your fajta bar!
Bright Linens in primary colors from
BBJ Linen
, paper flowers, mocahete bowls will help make your bar more enticing! Ole!