Planning a wedding can be exhausting! Take a few minutes from your very busy wedding planning schedule and relax with a wedding themed movie. Now of course there are the classics that we all love and think of immediately. Then there are the "OH yeah I forgot about that one" moments that we shake our head at..
Now the thing that really is entertaining for those of us in the industry is that we go these movies and find ourselves saying over and over again "ok the funniest part about that is that it happens all the time!" or even worse is when we are laughing at the things that aren't suppose to be funny..like bad decor & cheesy entertainment.
So I made a list of the most "interesting" wedding movies from a planner's perspective..enjoy!
1. The Wedding Singer. Bad entertainment never looked so good! Love the story line of the wedding vendor romance turned into 80's throw back comedy fully equipped with a Boy George look-a-like. And how can you not love our favorite grandma singing "rappers delight"!?
2. Bridesmaids. Even though I got a sneak peek at this one and it was a bit of a disaster, this move is hillarious! Poor Kristen Wiig is trying to live up to the role of MOH while being over shadowed by an utterly ridiculous BM. The brilliant part of this story line is the bridal party drama...honestly more then 50% of my ladies "fire" a bridesmaid at some point!
3. The BirdCage. Any wedding movie depicting the crazy differences between families and can have it turn into a drag show is number one in my book!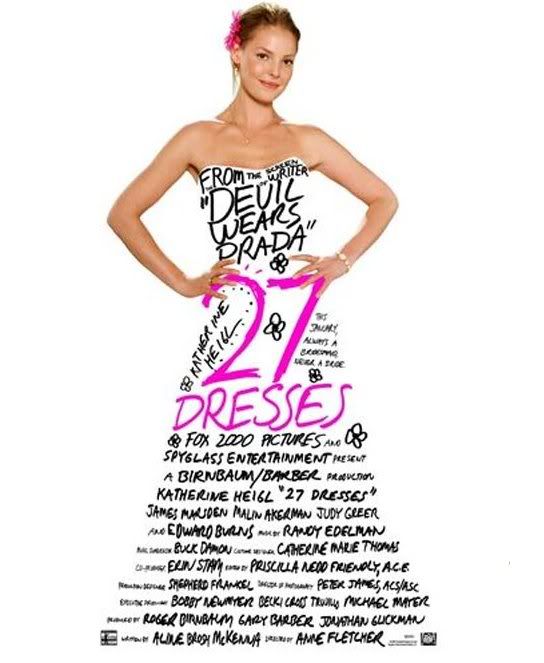 4. 27 Dresses. This is a "we love to hate" movie! LOVE that this movie depicts one of the largest travesties in our industry- the tacky bridesmaid dress that we HATE! The other part of this movie that we LOVE is that this is the bridesmaid who thinks she is a planner.- we HATE that.
5. The Wedding Planner. I saved the best for last. What can I say about this movie that doesn't make me cringe? If you read my last post about how ridiculous this is let me recap:
Contrary to what the movie The Wedding Planner depicts, the career of a Wedding Coordinator & Wedding Planner is a genuine profession. It is not a hobby, we do not skip about town with nothing to do but play with flowers & eat cake nor do we stand behind the scenes with our CIA ear piece transmitting speech notes to the best man. Talk about misconception! Another part I love is that after this speech she prances around with a potential client - because what- she has nothing better to do on someone's wedding day? PLEASE! I won't even take a call on someone's wedding day. So why is it on the favorites list? It's so ridiculous to me it's funny. The only part I really love about this movie Matthew McConaughey.
So kick back, relax, & leave your planning up to us (your planner) and you will find yourself with a lot more time to enjoy these movies!